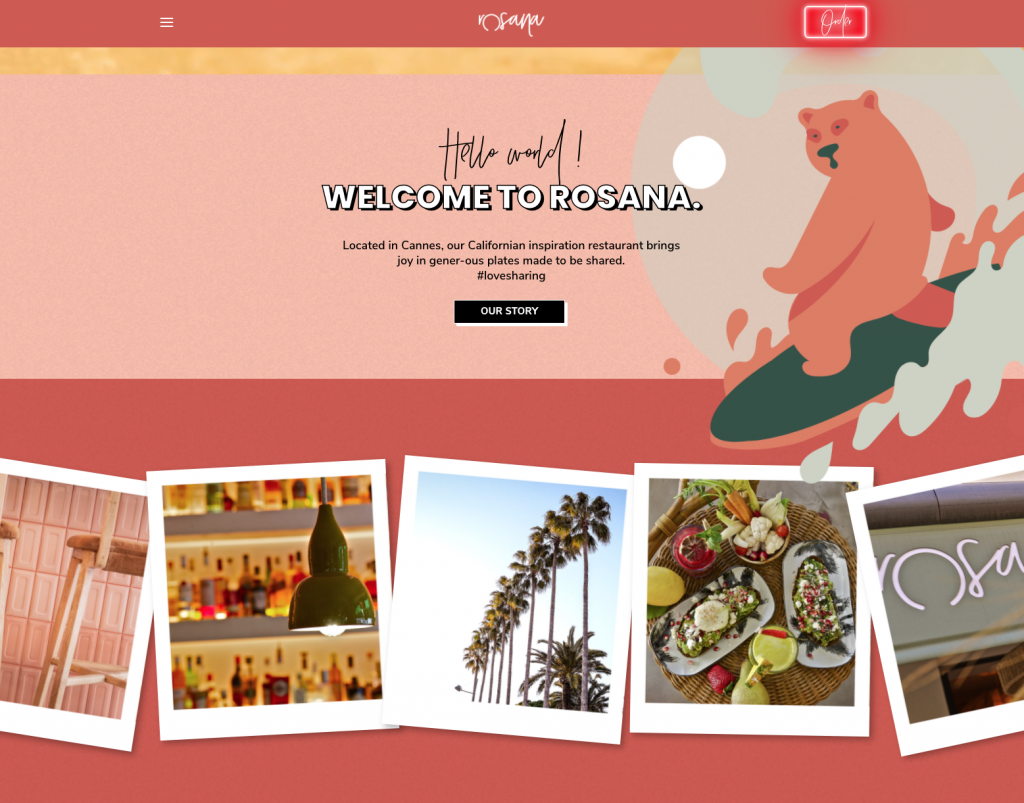 Terms & conditions: Please mention Qautio when you make your reservation.Offer available when 4 adults dine together. This offer is only available to Qautio guests. Only one bottle of wine per booking
This newly opened restaurant in Cannes has really caught the imagination of the locals. They have organic draft beer and organic wine on the menu to accompany a really interesting and different selection of international dishes. We really do love this place and have all been to eat there many times.
Fanny and David are a couple of globetrotting restaurant owners who love to discover the culinary arts through different countries and cultural differences. Their last experience is in Los Angeles, California, a feel-good place and model of a cool lifestyle where the good vibe is an art of living! Los Angeles is a multicultural crossroads where ethnic influences coexist, interact and mix together in the plate which they brighten up. Born from a true love affair with the City of Angels, Rosana shares the most beautiful discoveries from the Californian sun to the Riviera sun.
We love this place, during the lockdown it was our "GoTo" place for fantastic takaway lunches. Now it is back in 3Normal3 service we  will once again be able to enjoy one of our favorite restaurants in Cannes. UVA serve an ever changing menu of freshly prepared dishes using local ingredients, we know you will love this place, please tell them we recommended you.